Invitation to Bon Dancing
Bon Dancing is a folk art which has 500 years of history. Songs and dances
distinctive to each locality has been highlighting the summer of Japan.
Let's approach the attractive and diverse world of Bon Dancing from various angles.
We have been operating this website since 2003. Lately, we have entirely renewed the website and made it into a form that is easy to be read by smartphones and tablet type devices. We would appreciate your visit in the future.A happy day in July, 2018
Latest column
Bon Dancing Nation wide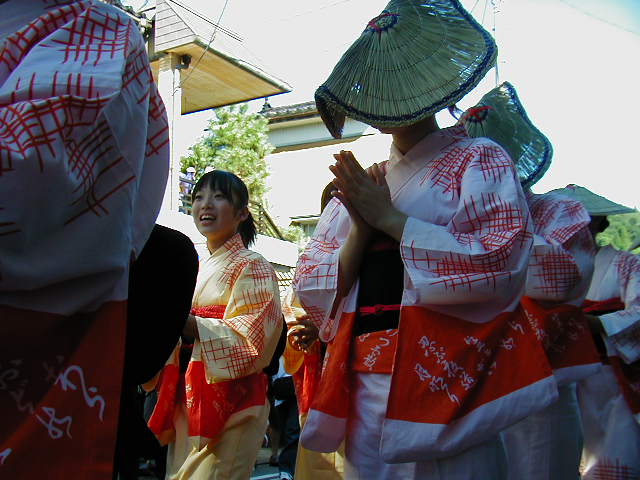 Many traditional Bon Dances which continue from Muromachi Era and Edo Era still remain all over the country. We would like to introduce those dances which we have visited.
Bon Dance Guide
Brief History
Enjoy Bon Dancing

Knowledge of Bon Dancing
Bon Dance crossed the ocean
The traditional Bon Dance flew to the world by the immigration of the Japanese diaspora. We would like to introduce mainly the Bon Dance in Hawaii.
Bon Dance in Hawaii