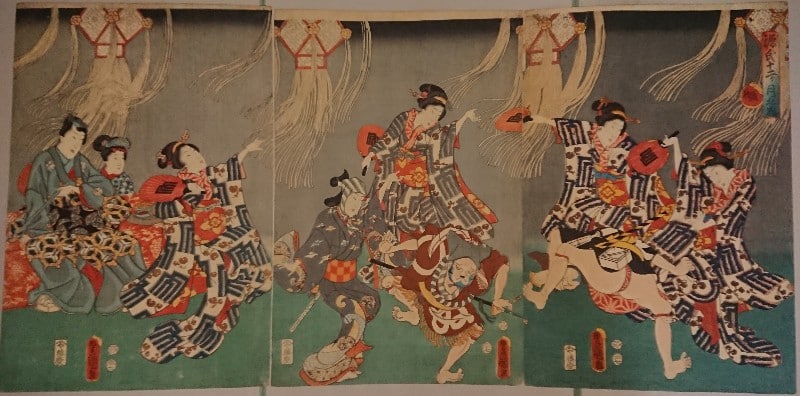 Introduction
Bon Odori has a history of 500 years and is still a representative folk art of Japan enjoyed by many people today. However, there are still many mysteries about its history.
Bon dance is something that our ancestors memorized and passed down through their "bodies" (eyes, ears, mouth, gestures, etc.) without relying on written texts. In this respect, it is similar to "folktales". In addition, since Bon Odori dance was basically a folk custom, the records kept by the ruling class and the elite are fragmentary.
For this reason, reconstruction from written records is limited.
On the other hand, some of the Bon Odori dances handed down in various regions still retain the appearance of the old days, giving us a chance to imagine what it was like in the past. However, these old dances are small in numbers, and they are always in danger of reducing, disappearing, or being transformed.
Thus, there are not many clues to explore the history of Bon Dancing. However, this also means that there is still a lot of room to infer and enjoy the history of Bon Dancing. Let us try to imagine the history of Bon Dancing through the few literary materials and the study of old examples that remain in various places.
Overview of the History of Bon Dancing
It is a mistake to imagine that the appearance, circumstances, and timing of changes in Bon Dancing were the same throughout the country. This is because the origin, speed of change, and content of traditional performing arts, not limited to Bon Dancing, differ from region to region. This is the difficult part in depicting the history of traditional performing arts.
However, it is possible, to some extent, to extract the religious and entertainment characteristics common to each period and to follow the process of change in Bon Dancing. Here is a rough summary of the characteristic Bon dances of each period and their changes over time.